PRC piloted the current version of CMS' ED-CAHPS survey. Wanna see what we learned?
---
To get a better idea of ED experiences from the patient's perspective, CMS has been working toward an ED-CAHPS survey. On April 27, we offered an update. 
Even though CMS (Centers for Medicare & Medicaid Services) has gone into "radio silence" about its ED-CAHPS program development, hospitals are anxious for news, anxious to know when they will need to switch to ED-CAHPS, the Emergency Department Consumer Assessment of Healthcare Providers and Systems.
Not content to sit on the sidelines while waiting for the results of CMS field tests, PRC conducted a pilot study of the "discharged to home" version of the current (but not official) ED-CAHPS survey with 18 client hospitals from across the country.
Jan Gnida, PRC's Director of Patient Experience & Government Surveys reviewed the aggregate results of the pilot and discuss key findings from the analysis during a special webcast April 27.
Why is it important to measure patients' perceptions of the care they receive in the emergency department?
According to CMS, emergency departments (EDs) handle 28 percent of all acute care visits in the U.S. After patients are triaged and treated, many transition from the ED into the hospital, emphasizing the critical role EDs play in creating patients' perceptions of care. Hospitals have one chance to create a first impression, and the ED team often becomes the face of care.
That's just one reason why the still-in-the-works ED-CAHPS survey is so important. Learn more during this special webcast as Jan discusses:
Pilot study design
Aggregate results
Key drivers and other observations from the data
About Our Presenter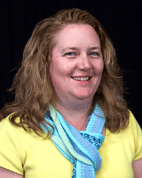 Jan Gnida, PRC Director of Patient Experience & Government Surveys
Jan joined PRC in 1994 as a Project Manager and has vast experience managing multiple types of patient experience research. She is recognized as an expert in the field of government surveys, where she helps clients navigate accountability requirements associated with healthcare reform. Her outstanding organizational skills, expertise in managing workflow, encyclopedic knowledge of legislative requirements, and superior ability to translate client needs into PRC processes led to her selection as PRC's CAHPS Director in 2005 and to her current role as Director of Patient Experience & Government Surveys. In this role, Jan works closely with interviewer training and quality assurance teams to create CAHPS-specific training content and monitoring protocols. She also works with programmers to incorporate CMS reporting standards and client feedback to enhance the tools clients use to understand their CAHPS performance. And she works with Account and Project Managers to ensure that they have the information and understanding they need to support their clients. Jan earned a Bachelor of Arts in English and Sociology from the University of Iowa, graduating summa cum laude. She has also earned Lean certification from the University of Michigan's College of Engineering.
---
Interested? Fill out the form below to view the webcast!