With Desiree Bryan, Signature Service Specialist & Patrick Pendleton, Senior Talent Development Specialist at Mercy Fort Smith
---
Take a peek behind the curtain of most top-performing organizations, and you're likely to see pretty much the same thing: a culture of excellence that aligns and engages caregivers, patients and families in the healing process. That's certainly the case at Mercy Hospital in Fort Smith, Arkansas, a 336-bed acute care hospital with a history of providing compassionate care to everyone who needs it.
About a year-and-a-half ago, Mercy Fort Smith embarked on a journey to deepen caregivers' engagement with the foundational elements of their rich organizational heritage and culture. Team members also set out to spur broader participation and involvement in strengthening the Mercy experience — the qualities of patient interactions that make the experience unique and ensure that everyone keeps faith with Mercy's mission.
Understanding that a strong, intentionally designed organizational culture is critical to driving change and achieving goals, Mercy Fort Smith focused on engineering a cultural transformation that would improve caregiver engagement, patient safety, the quality of care and the overall patient experience. Key to to the entire process was the introduction of the hospital's Values Integration Council.
Join Desiree Bryan and Patrick Pendleton as they explore how Mercy Fort Smith used its Values Integration Council to:
Leverage caregivers' intrinsic motivation
Adopt Lean methodologies
Align teams with strategic goals tied to Mercy's Mission, Vision and Values
Enable caregivers to provide differentiated patient experiences faithful to Mercy's Mission
About Our Presenters
 Desiree Bryan, Signature Service Specialist, Mercy Fort Smith 
Desiree Bryan started her healthcare career at Mercy Hospital Fort Smith in the Environmental Service department six years ago. It was there that she adopted the values of the Mercy Health system as her own, leading to her work to improve the patient experience. As Signature Service Specialist, she analyzes and translates patient experience data into compelling visual representations that identify opportunities to improve the patient experience. In addition to communicating these findings to key members of the organization, Desiree works with external consultants, co-chairs Mercy Fort Smith's Values Integration Council, and chairs an HCAHPS steering committee that facilitates HCAHPS-focused initiatives within the communities the hospital serves. She is also involved in the development and implementation of educational programs that promote and sustain the hospital's patient-centered culture.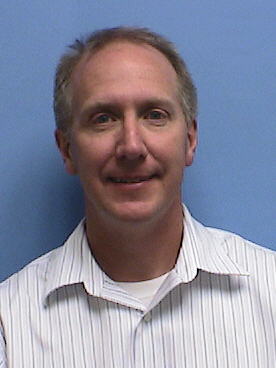 Patrick Pendleton, Senior Talent Development Specialist, Mercy Fort Smith
Patrick Pendleton currently serves as Senior Talent Development Specialist at Mercy Fort Smith. With more than 25 years' experience working with adult learners in applied academic venues in higher education and healthcare, he is passionate about driving Mercy's Mission and Values throughout the organization. He truly believes that authentic leadership acts as the primary catalyst for organizational strength and sustained excellence. Patrick earned his B.S. in Public Administration and his MBA and Ed.D. in Workforce Development Education from the University of Arkansas in Fayetteville.
---
Interested? Fill out the form below to view the presentation!