April 6, 2017, 1 p.m., Central Time, with Bruce Lockwood, Director, Community Health, PRC, and Debra A. Thompson, MBA, President, Strategy Solutions
---
A lot of people are asking, "What will happen if Congress eliminates the part of the Internal Revenue Code that requires nonprofit hospitals to conduct Community Health Needs Assessments (CHNAs) if it repeals the Affordable Care Act (ACA, aka Obamacare)?"
Well, even if Obamacare goes away, population health is, in all likelihood, here to stay, at least in the foreseeable future. In fact, the "macroeconomic" train that is shifting the health care industry from volume-based to value-based care will continue down the track, accelerating the organizational transformation needed to provide better, more efficient and integrated care to patients and communities.
This webcast offers insights into the reasons we expect IRS scrutiny to continue, regardless of what happens with the ACA. The presenters offer practical ideas to maximize the return on investment achieved from your CHNA and implementation strategies. While many organizations are struggling to identify and develop the data systems to measure the outcomes and impact of their CHNAs, recognizing your CHNA as a strategic tool through which important strategic questions can be asked and answered is a critical success factor.
---
About Our Presenters
Bruce Lockwood, PRC Director of Community Health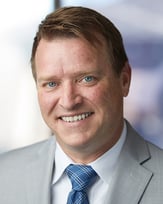 Bruce Lockwood joined PRC in 1990 and began developing PRC's community health products in 1994, at a time when "community health needs assessment" and "population health" were little-known concepts among most healthcare organizations. Under his direction, PRC has evolved into a nationally recognized leader in community health research, with more experience than any other national research provider. Over the course of his career, Bruce has advised hospitals, health systems, public health departments, foundations, and community-based groups in more than 400 distinct communities across the U.S., and his work has impacted millions of lives
Debra Thompson, President and CEO, Strategy Solutions, Inc.
Debra Thompson is President of Strategy Solutions, Inc., which serves both for-profit and non-profit organizations. Her major accomplishments include addressing local and regional community health needs by facilitating strategic planning initiatives and developing, visioning and planning processes for government consolidations, healthcare systems, joint ventures, and business turnarounds. Previously, Debra served as Director of Planning for Hamot Health Foundation and Corry Regional Health Systems where she was responsible for strategic planning, market research, and marketing information systems, as well as affiliate and community planning support.
---
Interested? Fill out the form below to view the webcast!