If your team makes New Year's resolutions, here's a good one: Be excellent in 2018. While there are no shortcuts, there is a blueprint, thanks to Chattanooga-based Erlanger Health System and members of the Medical Surgical Unit on NW7 at its Neuroscience Institute.
NW7's Med-Surg Unit went back to the basics to move its Overall Quality of Care scores from the 8th to the 86th percentile.In this best practice webcast, Amy Rains, MSN, NP-C, BSN, CEN, Clinical Administrator for Erlanger Health System's Neuroscience Institute, explores how reinforcing rounding best practices, focusing on effective communication, and emphasizing personal and team accountability helped renew the culture of excellence at Erlanger.
Not that long ago, communication among members of the Med-Surg team was fragmented. Disconnects were common: many staff members couldn't access email, attendance at monthly meetings was spotty at best, and, while Huddles had been introduced, they had faded into ineffectiveness. What's more, staffing ratios made it difficult to implement initiatives aiming to change the status quo.During her presentation, Amy:
Describes how emphasizing accountability (with rounding logs, charts and graphs in every patient room, for example) triggered an avalanche of positive behaviors, which significantly improved patient perceptions of care
Shows how focusing on effective communication, from emails to Huddles, helped create opportunities to educate staff and reinforce the right way of doing things.
Explains how sharing patient compliments inspired the kind of culture team members wanted to be part of
Highlights the critical role of Nurse Extenders to increase the quality and efficiency of care
Emphasizes the value of hardwiring processes, which led to exceptional improvements in PRC survey scores
Stresses the value of leadership buy-in to performance improvement initiatives
About Our Presenter
Amy Rains, MSN, NP-C, BSN, CEN
Clinical Administrator
Erlanger Health System Neuroscience Institute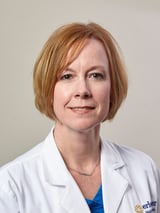 Since April 2016, Amy Rains has served as the Clinical Administrator of Erlanger Health System's Neuroscience Institute in Chattanooga, Tennessee. In addition to providing clinical leadership for neuroscience and nursing areas within Erlanger Health System, she is heavily involved in staff education and budget management. Before joining the team at Erlanger Health System, Amy held a variety of nursing and clinical positions in the Chattanooga area. She has also served as a clinical instructor and a case manager. Amy earned a Master of Science in Nursing degree as a Family Nurse Practitioner from Southern Adventist University in Collegedale, Tennessee, and a Bachelor of Science in Nursing degree from the University of Tennessee at Chattanooga.
---
Interested? Fill out the form below to be taken directly to the webinar!